Did you ever heard of the superfood Prickly Pear? It's not quite a familiar word but we are working on it. This superfood consist of many Anti-Oxidants, micro nutrients which provide the necessary building blocks for the body.
Well, this is the only and the most significant difference between a normal cake than Prickly Pear Cakes. These cakes will bring a tasty yet healthy option for the family members to enjoy during family conversation.
The process of creation is the same with the added benefits of Prickly Pear. Want to bring this new fun recipe to your kitchen? Have fun and share your experience. Happy Baking.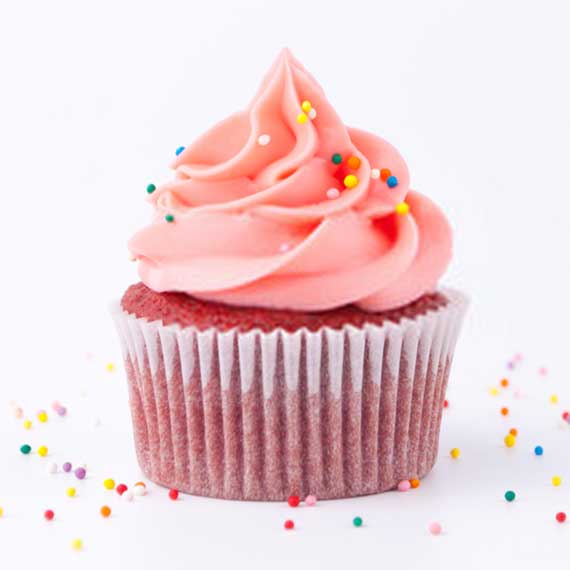 Ingredients
1 1/3 cups (170g) all-purpose flour
1/2 tsp. baking powder
1/4 tsp. baking soda
1/4 tsp. salt
1/2 cup (120g) butter
melted and cooled
1 cup (200g) sugar
1/4 cup (65g) Greek yogurt
3/4 cup (180ml) milk
1 large egg
1 tsp. vanilla extrac
5 Prickly Pear
2 tbsp. sugar
3/4 cup (170g) butter. room temperature
1/2 tsp. vanilla extract
2 cups (250g) confectioner's sugar
5 tbsp. Prickly Pear Juice
Method
Preheat the oven to 175 C°. Align the muffin tin with paper liners and keep aside. Melt the butter & let it cool down for a while.
In a bowl mix flour with baking powder
baking soda and salt. Keep aside.
In a large bowl mix the sugar with the melted butter. Add yogurt
milk
egg and vanilla extract. Mix until blended properly.
Add the flour mixture and mix until just combined. Fill each paper liner about 3/4 full and bake for 15-20 minutes or test until the toothpick inserted from center comes out clean. Let it cool down.
Use Prickly Pear fruit and blend it or use Hb+ Prickly Pear Fruit Juice
spread 1-2 teaspoons of the puree on each cupcake and let it soak in.
For the buttercream beat the butter until it's light and fluffy.
Add the salt and vanilla extract and mix. Add the refined sugar in three portions and mix.
Add 2-3 tablespoons Prickly Pear Juice to the frosting and mix until well smooth and blended. Add more Prickly Pear Juice until the frosting has became consist. Place in the fridge until the rest is done.
Add the remaining Prickly Pear Juice to a saucepan
add Sugar and boil it. Let boil while stirring constantly and reduce the Juice to a thick glaze. Let it cool down.
Pipe a swirl on each cupcake and spread some Prickly Pear Juice.

Order your First Batch of Happiness
Give your health a natural boost with Hb+ Prickly Pear Fruit Juice!