Hb+ : Your shield during Coronavirus Pandemic
Stevia Extracts in Hb+ have been found to have Virucidal effect on Human Coronavirus
Contains Vitamin C, Vitamin E and Vitamin K which are essential for immunity
Loaded with antioxidants helps power-up immunity system
Contains 8 essential amino acids that form building blocks of our body
Stronger respiratory system. Rich in Iron, helps increase hemoglobin and oxygen supply to respiratory system
Zero Sugar, Vegan, Organically Sourced, Keto Friendly, No Side Effects, 100% Natural
Easy to make, tasty to drink, lovely natural red color makes soothing for eyes
Suitable for all age groups
Corona Harega India Jeetega
Coronavirus is imposing various challenges on humankind. Though the disease originated from Wuhan, China, there are thousands of positive cases of COVID-19 in India. We have lost many fellow citizens in this fight and the number of cases are still sowing upward trend.
Government and Scientists are working hard to find a cure for the virus. Until the cure is found, the best way to keep COVID-19 at bay is Ayurveda based immunity. Research done by Ministry of AYUSH has shown that Ayurveda has shown encouraging results in COVID-19 quarantined patients. Above all, we have to look out for solutions that will keep us protected from the infections. As the virus is known to claim lives, it is the need of the hour to take prompt precautions.
The prime intent is to build resistance and to protect people from these virus infections. Not just food habits, but one has to be careful about maintaining proper hygiene to improve immunity and battle the fatal disease. However, the virus is new, and currently, there are no antidotes available to cure the virus. The best way to keep Corona away is through prevention and personal care.
Hb+ is a patented product mainly comprising of prickly pear pulp and stevia extracts.
Stevia Extracts have been found to have virucidal activity against human corona virus. Stevia extracts are sweet tasting compounds made from stevia plant leaves. Stevia extracts are sweet, are safe for diabetics, have anti bacterial and anti viral properties.
Prickly Pear is a cactus fruit that usually grows in deserts. The fruit is scientifically known as Opuntia Ficus Indica. However, the fruit is now popularly recognized as the Superfruit of the 21st century. The Superfruit contains Vitamin C, Vitamin K, Vitamin E, Essential Amino Acids, valuable antioxidants, amino acids, calcium, and beta-carotene that assist in boosting immunity levels.
Prickly Pear Pulp is 100% pure and natural. It is safe as it is processed-in under patented technology. The dynamic urban lifestyle and eating habits have given birth to several diseases such as anemia; however, this fruit is an organic way to fight such ailments.
Further, this fruit is highly rich in iron and helps in maintaining 1haemoglobin levels that are essential to building immunity. Even cancer patients can consume this fruit as it helps to remove toxicity induced during chemotherapy. The fruit forms part of a healthy diet, so pregnant ladies can also consume it.
Precaution is always better than cure, and it is advisable to take proper measures to build a robust immune system throughout the country to fight against Coronavirus. Hb+ Prickly Pear Fruit Juice is an attempt by Prickly Pear India to minimize the chances of the spread of the Coronavirus.
Showing very good results in building immunity, Hb+ has been considered as Essential Item and is being shipped across India by India Post Department to your Doorsteps.
CORONA HAREGA, INDIA JEETEGA!!!
Please refer below mentioned Scientific Studies supporting use of Hb+ in building immunity against Coronavirus.
HB+ A Natural Way to Increase Hemoglobin in 30 Days*
Hb+ is a 100% pulp of Prickly Pear fruit processed with Patented technology.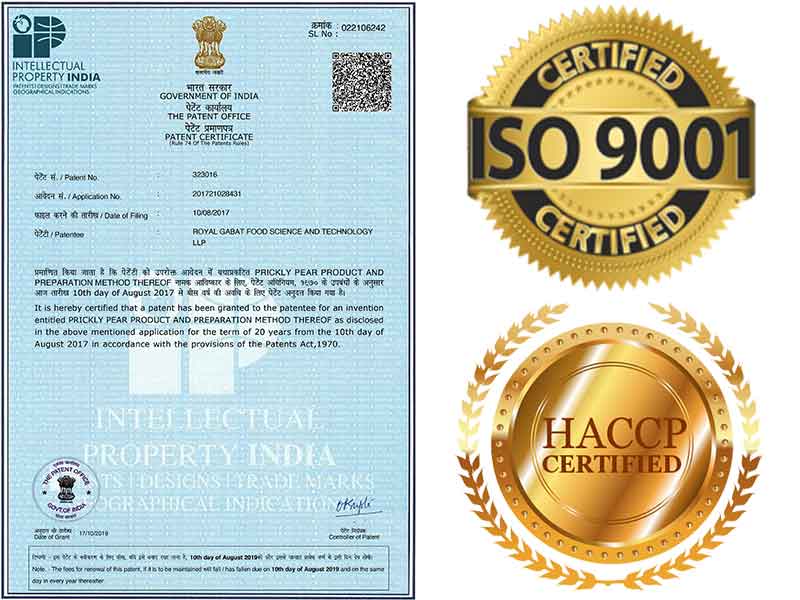 Hb+ connects urban health with rural empowerment. Growing wild and organic, rural women collect and process it into a tasty and nutritious fruit pulp.
Loaded with antioxidants, iron, calcium, and essential amino acids make it a magical drink for a mother and her baby!! 
Hb+ Prickly Pear Fruit Nectar is manufactured in an ISO, HACCP & GMP Certified compliant unit. Production is done without human touch, complying with the highest quality standards to ensure your safety.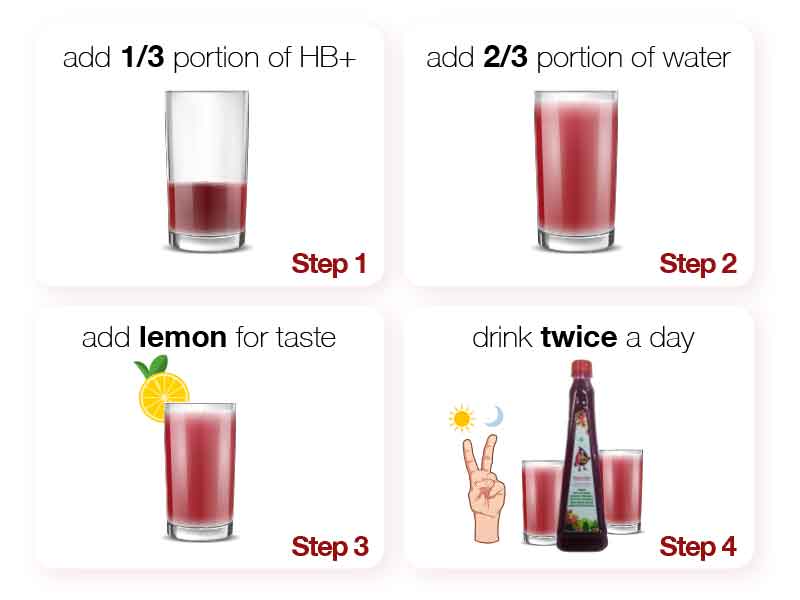 Making tasty Prickly Pear juice is stupidly simple! Add 150 ml water to 50 ml of Hb+ pulp. 
Squeeze a bit of lemon and you may add rock salt, mint, black pepper as per your taste. Recommended using twice a day.
Are you ready to experience 21st Century Superfood Prickly Pear?

Order your First Batch for Fight Against Covid
Give your health a natural boost with Hb+ Prickly Pear Fruit Juice!