Hb+ A Natural way to Increase Hemoglobin in 30 Days*
Prickly Pear is a fruit of the cactus plant. It is also known as Barbary fig, Cactus Fruit, Indian fig, Nopal, Opuntia Ficus-Indica, Nagfani, Tuna, Sabra, Findla.
While the Prickly Pear is native to the western hemisphere – parts of the United States, Mexico, and South America, it also flourishes in arid areas in Africa, Australia, India, and the Mediterranean.
Mexicans are using Prickly Pear fruits for 1000 years. Prickly Pear is a very important food in Mexico – so much that the prickly pear cactus appears on the Mexican flag.
Facts About Prickly Pear Superfood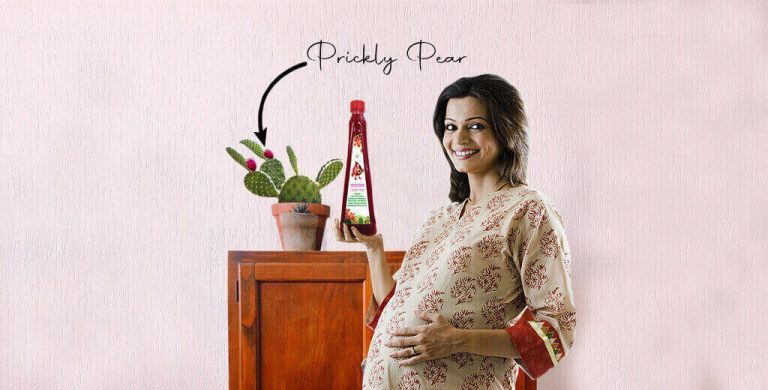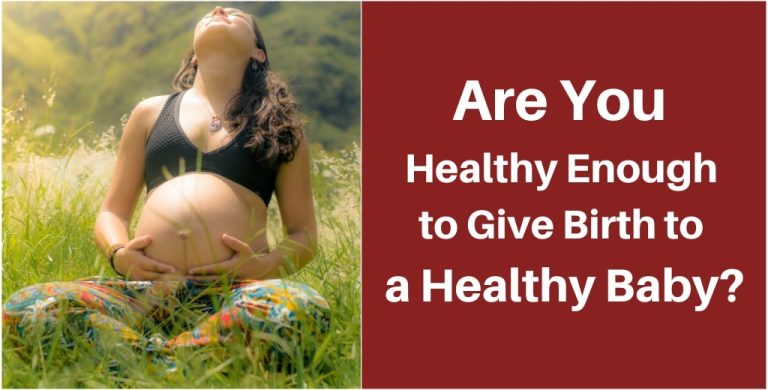 Impact of Anemia in Pregnancy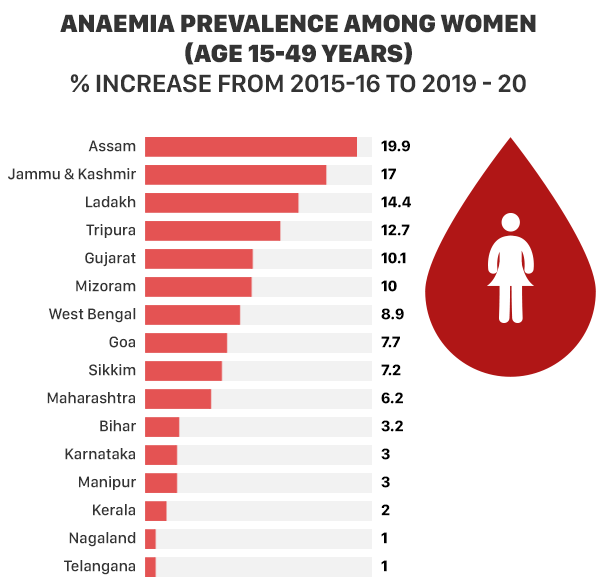 Iron deficiency is the major reason for Anemia during pregnancy.
The largest cause of disability in India. It is alarming that more than 50% of Indian women are anemic during pregnancy. (source: anemiamuktbharat.info

)

Causes premature babies.
A key reason for underweight and malnourished babies.
Reason for the high infant mortality rate and maternal mortality rate in India.
India reported the most number of deaths of children below five years in 2018 at 8,82,000 (source: UNICEF). As per WHO about 45,000 mothers die during childbirth every year in India majorly because of Anemia.
Current Solution to Anemia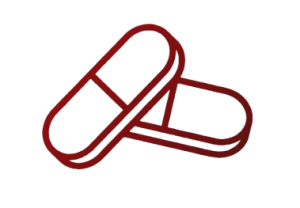 The iron-Folic Acid tablets supplementation has been ineffective due to side effects and lack of palatability.
Contains elemental iron
Causes constipation
Causes black stool
Causes bitter taste in the mouth
Causes nausea
Causes Heartburn
Low absorption by the body
High dosage causes iron toxicity
2. Natural Solution - Iron Rich Foods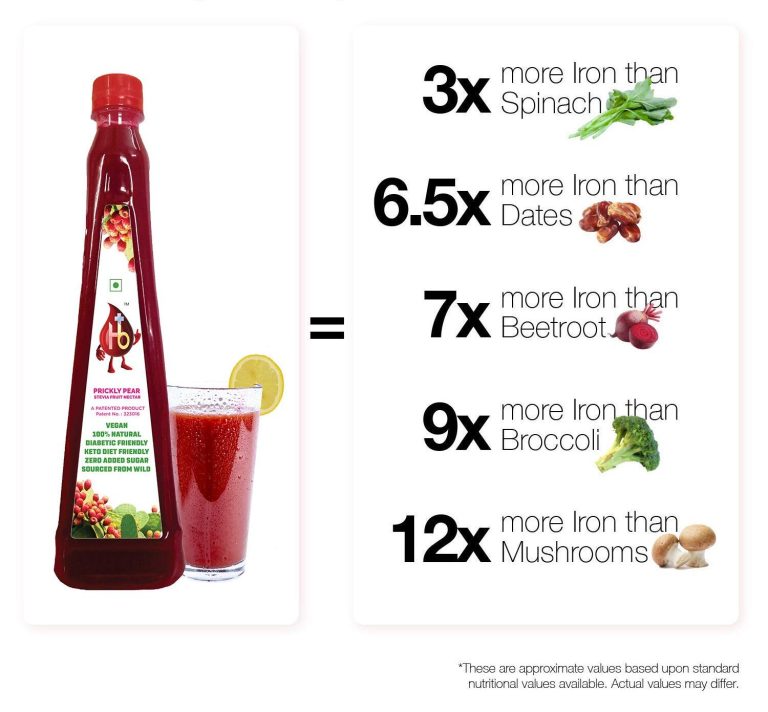 Note – Hb+ Prickly Pear Fruit Juice is 100% natural which is rich in iron and calcium. A person of any age can consume hb+. It is very beneficial for kids, anemic people, pregnant women, cancer patients, sportsperson, dialysis patients, senior citizens, thalassemia patients, health-conscious people, and many more who want to increase their hemoglobin level or maintain their healthy lifestyle. If you have any query regarding the product feel free to call or Whatsapp us on 7359777800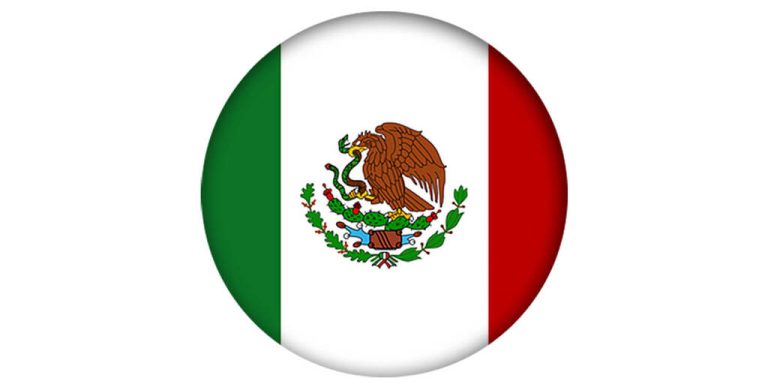 Prickly Pear has contributed to providing magical health benefits for centuries. Its rich history, in folk medicine, has been documented by Native American communities.
नागफनी (Prickly Pear) has been mentioned in the भारतीय आयुर्वेद ग्रंथ "चरक संहिता" also because of its historical uses.
In India, Prickly Pear is growing naturally in the wild desert areas of Saurashtra and Rajasthan.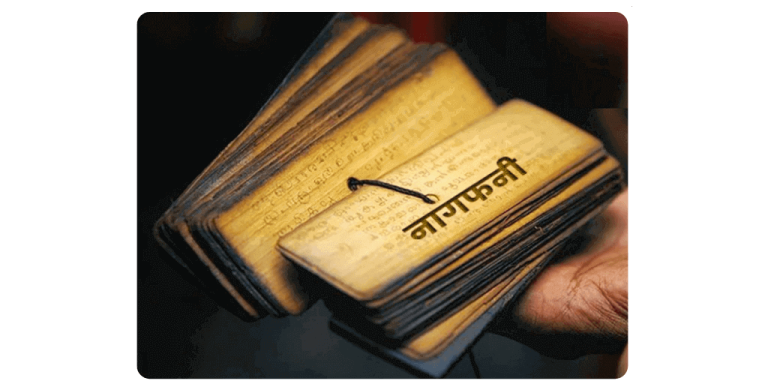 HB+ A Natural Way to Increase Hemoglobin in 30 Days*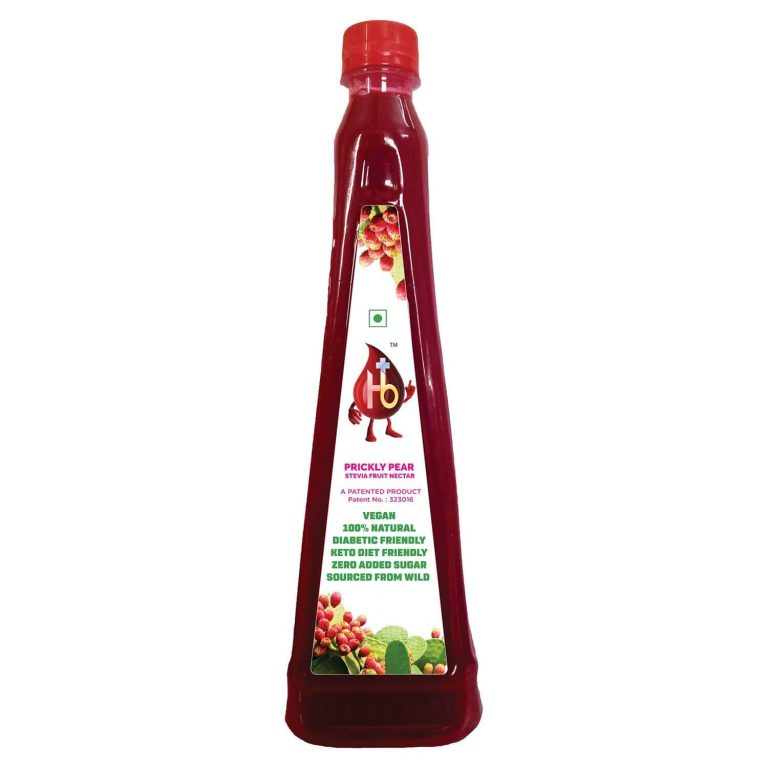 Hb+ connects urban health with rural empowerment. Growing wild and organic, rural women collect and process it into a tasty and nutritious fruit pulp.
Hb+ is a 100% pulp of Prickly Pear fruit processed with Patented technology.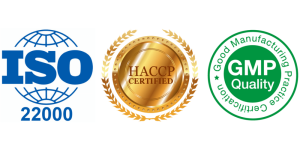 Hb+ Prickly Pear Fruit Nectar is manufactured in an ISO, HACCP & GMP Certified compliant unit. Production is done without human touch, complying with the highest quality standards to ensure your safety.
Loaded with antioxidants, iron, calcium, and essential amino acids make it a magical drink for a mother and her baby!!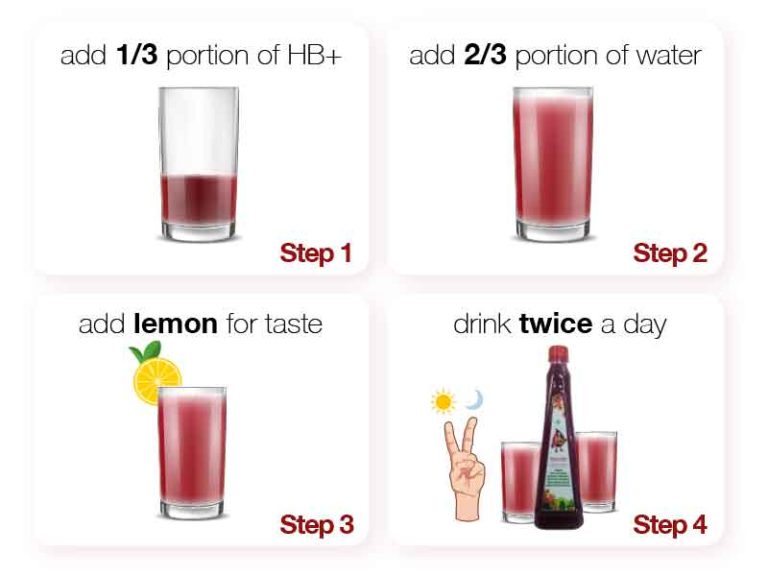 Making tasty Prickly Pear juice is stupidly simple! Add 150 ml water to 50 ml of Hb+ pulp. 
Squeeze a bit of lemon and you may add rock salt, mint, black pepper as per your taste. Recommended using twice a day.
Are you ready to experience 21st Century Superfood Prickly Pear?
Cosmo Ecosystem Care Pvt. Ltd. (Brand: Hb+) | Address: 903, supath complex, university road, opp. rasranjan, navrangpura, ahmedabad, Gujarat 380009 | GST:- 24AAJCC1961G1ZT | CIN:- U01100GJ2020PTC119057 | pregnancy.pricklypearindia.com webpage not endorsed by facebook or google is a part of www.pricklypearindia.com | for more info please visit our official website www.pricklypearindia.com or contact us on 7359777800, [email protected]